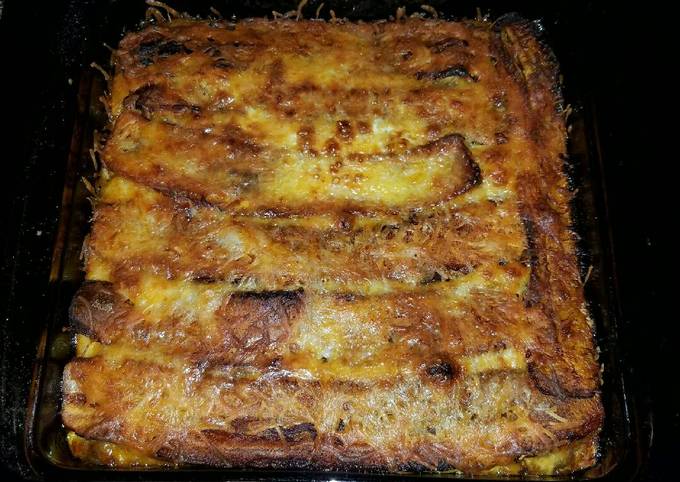 Ingredients
4-9 servings
3 Cups 
4-5 Very Ripe Plantains
1/2 inch Oil in large skillet
2 Cups Mozzarella or cheese of your choice
3 Eggs Beaten
Steps
Preheat oil on med-high in skillet
When Plantains are fried, butter 13×13 casserole dish.
Alternate layers as many as you wish. Commonly there are 3 layers of Plantains and 2 layers of Meat
Bake in 350° oven for 30 minutes or until heated through. May want to broil momentarily to brown cheese.
Enjoy!